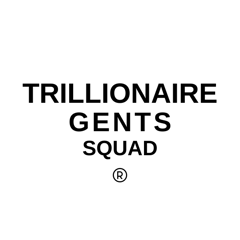 SHIPPING POLICY
PLEASE READ CAREFULLY:
SHIPPING PROCESS
After checkout and once your order is confirmed, we will send you a notification via email. This will confirm receipt of your order.
Your order constitutes an offer to us to buy the products and services. After receiving your order, we will send you an e-mail or a text message (local phone carrier rates may apply) to acknowledge this (the "Order Confirmation").
While it is our practice to confirm orders by email, the receipt of an email order confirmation does not constitute our acceptance of an order or our confirmation of an offer to sell a product or service. All orders are subject to acceptance by us, and we will confirm such acceptance to you by sending you an email confirming the shipment of your order (the "Shipping Confirmation"). A contract with us will be formed only when you receive the shipping confirmation.
All purchases from our website are made pursuant to a shipment contract. As a result, risk of loss and title for items purchased from our website pass to you upon delivery of the items to the carrier. You are responsible for filing any claims with carriers for damaged and/or lost shipments.
When an order is placed, it will be shipped to the address designated by the purchaser as long as that shipping address is compliant with the shipping restrictions contained on our website.
The contract will relate only to those products and services whose shipment we have confirmed in the shipping confirmation. We will not be obliged to supply any other products or services which may have been part of your order in the same or a separate order confirmation.
We may also require verification of information prior to the acceptance and/or shipment of any order.
SHIPPING METHOD
We use Royal Mail and other shipping carriers for domestic orders (UK) & for international orders (worldwide). Please follow the instructions on our website to place you order.
SHIPPING TIME
 Shipping & Handling will take approximately 5-30 BUSINESS days or sooner, depending on your location (Please note these do not include weekends & holidays ).
 STOCK
Most products listed on our website are in-stock (unless otherwise specified). Some special and new items may be listed as Pre-order only.
There may be some restrictions that prevent us from shipping a particular type of product to a particular geographical location.
We are not responsible for production delays, out of stock items, delivery errors or other associated delays.
Due to the high demand of certain items, orders will be fulfilled in the order that they are received. Some of these items may therefore sell out before it is processed. In all circumstances, we will aim to alert customers of any changes to their order.
IMPORTANT NOTE ON LIMITED RELEASES, PRE-ORDERS AND SALES
Some products on our website are of a limited quantity or release ("Limited Release"). In the event you wish to order a product that is a Limited Release, you agree that once your order is placed you cannot make any changes to the size, address, or any other information submitted to us.
Other items are Pre-order, which means that they will ship within a specified time frame after the order is placed. All Limited Release and Pre-order are final sales; there will be no returns, exchanges or cancellations for these items.
TAXES
Customers are responsible for any customs, taxes, and duties associated with their order.
CANCELLATIONS AND LIMITATIONS
We reserve the right to cancel your order at any time before we have accepted it. We may rescind our acceptance and cancel your order, or any portion thereof in our discretion, even after your receipt of an order confirmation or after your credit card has been charged.
We also reserve the right, without prior notice, to limit the order quantity on any product or service and/or to refuse service to any customer.